Important Date
| | |
| --- | --- |
| Submission: | Extended to Feb 28th, 2015 |
| Notification of acceptance: | March 20th, 2015 |
| Camera-ready papers: | April 10th 2015 |
| Early registration: | April 10th 2015 |
| Conference: | June 7-10th 2015 |
CONFERENCE PLACE
Conference venue in at Hotel Royal Atlas 5*, Agadir, Maroc.

Avenue 20 Août

|

B.P 80000

,

Agadir

80000

,

Maroc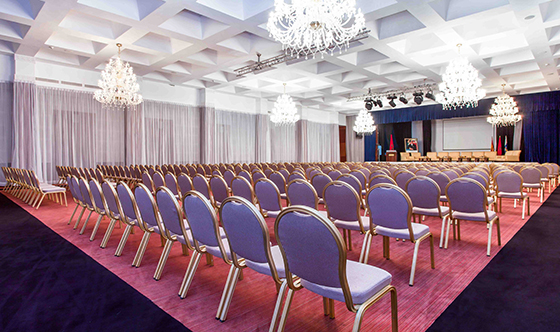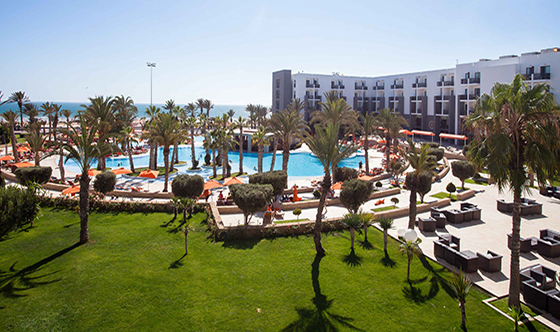 Address
Hotel Royal Atlas Avenue 20 Août | B.P 80000, Agadir 80000,
Morocco
Morocco, officially the Kingdom of Morocco, is a country in the Maghreb region of North Africa.

Morocco offers the guaranty of excellent quality sunshine for most of the year. Spring time is particularly warm and pleasant. In spring temperatures are around 22 °C in Agadir. The trees are in bloom and the mountain peaks still have snow on them… ideal for making fantastic photos.
Morocco is a safe and stable country that attracted more than 10 million tourists in 2013. [More Infomations]
Agadir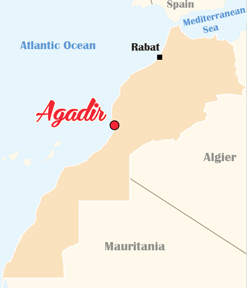 Agadir is the second largest tourist city in Morocco after Marrakech, It is the largest and most popular seaside resort in Morocco. The city is located on the shore of the Atlantic Ocean, near the foot of the Atlas Mountains, just north of the point where the Sous River flows into the ocean.
Getting to Agadir
Agadir airport:
The easiest way to get to Agadir is to fly to Agadir Al Massira Airport (AGA). Airlines that fly there include Royal Air Maroc, British Airways, Easyjet, Ryanair, Thomas Cook, TUI, Transavia. The flying time from London, Berlin or Paris is about three hours.
Marrakech airport:
We can also fly to Marrakech Menara Airport (RAK). Agadir is 160 miles from Marrakech and takes just over two hours to drive on the new Highway.
Casablanca airport:
We can also fly to the airport of Casablanca. From Casablanca, you can take the CTM (Moroccan Transportation Company) located in downtown. Trip Schedule can be found on http://www.ctm.ma/
Taxi:
The taxi fare from the airport to any hotel in the tourist sector in Agadir is fixed by law at 150Dh* in the daytime but after 8pm this changes to 200Dh. This rate is regardless of how many passengers are in the vehicle but strictly a maximum of four.
£1 = 12 Dirhams / €1 = 11 Dirhams
Visa
To avoid any misunderstandings during your stay in Morocco, check that you have a valid passport in your possession. For all nationalities, the maximum length of a tourist visit is 90 days. Visitors from the following countries do NOT need a visa:
Algeria
Germany
Saudi Arabia
Argentina
Australia
Austria
Bahrain
Belgium
Brazil
Bulgaria
Canada
Chile
Cyprus
Congo (Brazzaville)
South Korea
Côte d'Ivoire
Croatia
Denmark
Spain + Andorra
Estonia
United Arab Emirates
United States of America
Finland
France + Monaco
Great Britain
Greece
Guinea
Hong Kong (stay limited to 30 days)
Hungary
Indonesia
Ireland
Iceland
Italy
Japan
Kuwait
Latvia
Libya
Liechtenstein
Lithuania
Luxembourg
Mali
Malta
Mexico
Niger
Norway
New Zealand
Oman
Netherlands
Peru
Poland
Philippines
Portugal
Puerto Rico
Qatar
Romania
Senegal
Singapore (limited to 30 days)
Slovakia
Slovenia
Sweden
Switzerland
Czech Republic
Tunisia
Turkey
Venezuela